6 Advantages of a Building Management System (BMS)
For owners or operators of industrial, logistics, or tertiary building HVAC and refrigeration systems, it is essential to have a reliable and efficient building management system (BMS). When installed and maintained regularly, such a system effectively monitors and manages technical equipment to meet building operations requirements.
In this article, we will explore the multiple advantages that a BMS can provide.
1. Improved Energy Efficiency
2. Better Maintenance
3. Improved Comfort and Safety
4. Increased Productivity
5. Environmental Sustainability
6. Return on Investment
What Is a Building Management System?
A BMS is a computer-based control-command system designed to monitor and automatically control a building's technical installations in order to ensure compliance with the operational constraints defined by the operator.
These systems consist of hardware and software components that work together to coordinate uses such as heating, ventilation, air conditioning, refrigeration, lighting, and security.
To understand how a BMS works, let's take the example of a fuel warning light in a car that is activated when the fuel level is low. In this car, the warning light is triggered by a sensor that detects the fuel level in the tank. Similarly, in a building, sensors can be used to monitor various parameters such as temperature, humidity, air quality, occupancy, and energy consumption.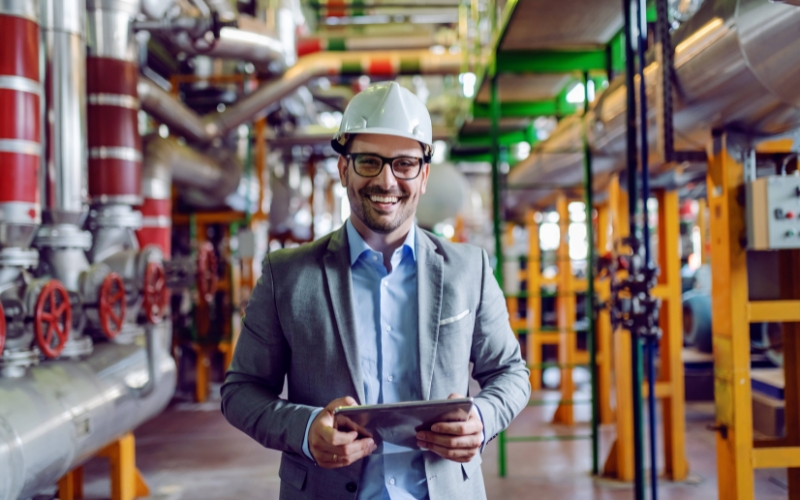 1. Improved Energy Efficiency
One of the main advantages of a BMS is improved energy efficiency. By integrating and controlling various equipment, a BMS can optimize energy use throughout the building, resulting in savings ranging from 5% to 15% on energy bills on average. A combination of factors contributes to this improved management, including automated equipment control and simplified monitoring of their operation.
2. Better Maintenance
A BMS improves maintenance by providing real-time monitoring of various building systems. This enables building managers to remotely visualize problems with equipment. Thanks to this centralized data collection, malfunctions can be detected much more quickly than usual. For example, if a burner is out of service, the BMS will detect it & report the fault.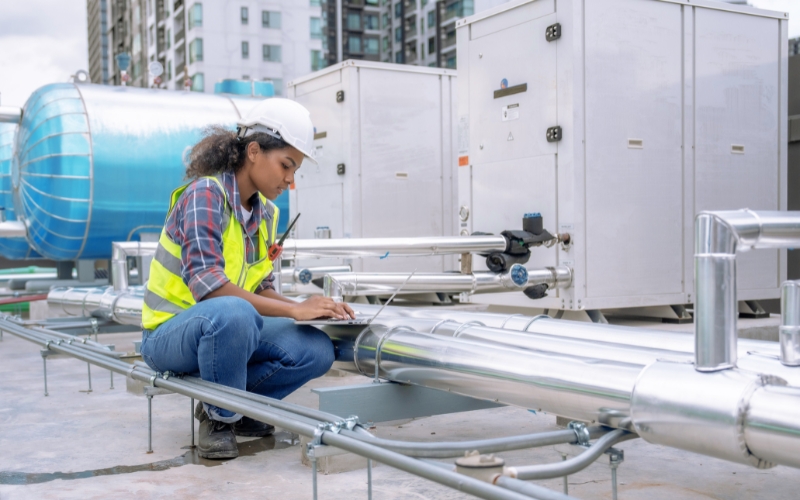 3. Improved Comfort and Safety
A BMS can improve the comfort and safety of the building occupants. It can ensure that the building is at the right temperature, that lighting is appropriate for the time of day, and that security systems are in good working order. The BMS can also have an automatic email alert service. For example, in the event of a critical equipment or system fault, an email is sent directly to the maintenance department and site director.
4. Increased Productivity
The BMS increases the company's productivity in several ways. Firstly, it saves maintenance staff valuable time, allowing them to focus on higher value-added tasks, enriching their understanding of systems so that they make cost-effective decisions. Furthermore, maintaining the building's comfort and operational constraints satisfies the company's internal or external customers.
5. Environmental Sustainability
The implementation of a BMS for our clients allows them to meet environmental challenges and benefit their communication and brand image. Every kWh saved on the electricity bill represents a CO2 saving: a simple and effective way to fight in favor of the climate and to comply with regulatory requirements.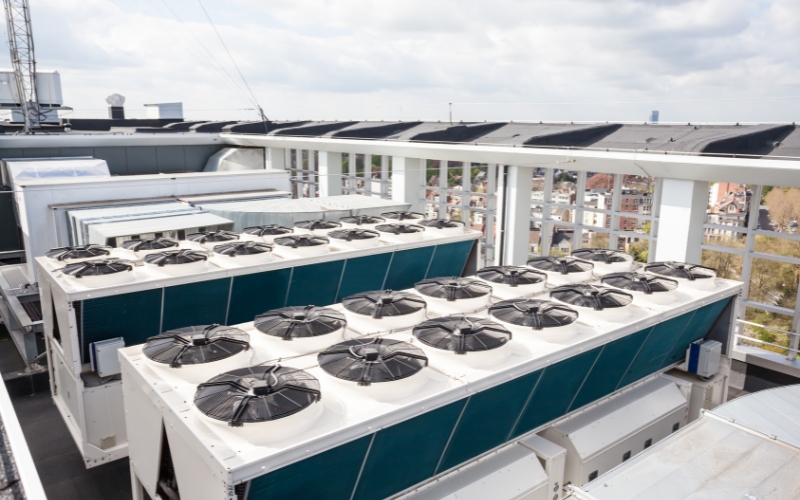 6. Return on Investment
Although the initial investment in a BMS can be significant, the long-term benefits can far outweigh the costs. By improving energy efficiency, reducing maintenance costs, and increasing productivity, a BMS can provide a significant return on investment over time. In addition, the implementation of a BMS can help building owners and managers meet regulatory requirements, avoid costly penalties, and improve their environmental footprint.
Conclusion
A BMS offers numerous benefits for building owners and managers, from improving energy efficiency to increasing productivity and enhancing the comfort and safety of building occupants. As such, it is an essential tool for any organization seeking to optimize the performance of its building systems and operations.
If you are considering implementing a BMS in your building, it is important to choose an experienced and trusted partner. They will guide you in designing and installing a system that meets your specific needs. In addition, ongoing maintenance and support is essential to ensure that the system continues to operate efficiently over the long term.
Contact us today to learn more about how we can help you optimize your operations with a BMS.